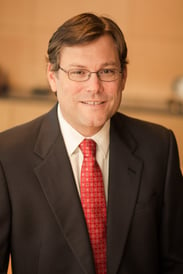 With almost a quarter of a century working with Lane Gorman Trubitt, Matt has seen the firm change in the best ways. He started with LGT as a staff member in the tax department 23 years ago, having garnered some industry experience already while working for a small accounting firm and completing his Master's degree. After he finished school he realized that his passion for international tax would be better served in a larger firm. He began searching for a position with both large local and national firms and finally settled on LGT. He began working with the tax department and eventually ended up as the partner-in-charge of the firm's international tax practice focusing primarily on the commercial real estate and manufacturing and distribution industries.
He is saving millions
Throughout the years Matt has been in a position to help firm clients improve their business practices and save money. He has helped clients change to a limited partnership from a C corporation , saving them from being doubled taxed as the profits pass to the partners instead of being taxed at the company level and then again at the personal level. Matt's deep knowledge of tax law allowed him to evaluate a client's systems and save them several million dollars in taxes by utilizing a LIFO (last-in, first-out) inventory conversion. He is always looking for ways to save his clients money and provide quality work to ensure that there will not be future tax problems.
Managing expectations leads to client satisfaction
In 2011, a retiring partner transitioned his client load to Matt, and due to health complications the transition was rushed. That transition led to a revelation for Matt.
"The experience resulted in a philosophy change for me. I went from focusing on client needs to managing client expectations and solving their problems. This has made me much more effective in building great relationships with clients."
It is easy to promise the client everything they want, but it is better to determine the problems they have that are causing the most damage and fix them. Being able to deliver on what the firm said they would do has established trust with his clients.
What's next
Matt is focused on mentoring and developing staff in order to create a strong team that meets client needs.
"I like to create learning opportunities for our team that allows people to play to their strengths. I plan to solve difficult problems and bring in more opportunities for the team to grow."
He is excited about the growth of the firm and looks forward to upcoming changes in the future.
---
If you need assistance in international tax issues contact us today for a consultation.
---